Back to news
Lincoln Property Company Southeast Secures Lease Extension at 2 Sun Court in Peachtree Corners
Lincoln Property Company Southeast (Lincoln) and Redline Property Partners (Redline) today announced Presidio has extended its lease at 2 Sun in Peachtree Corners. Matt Davis and Matt Fergus of Lincoln represented the building owner, Redline Property Partners. Jeff Heller and LJ Wilhelmi of JLL represented the tenant.
Presidio, an original building tenant, is a leading IT solutions provider assisting clients in harnessing technology innovation and simplifying IT complexity to digitally transform their businesses and drive return on IT investment.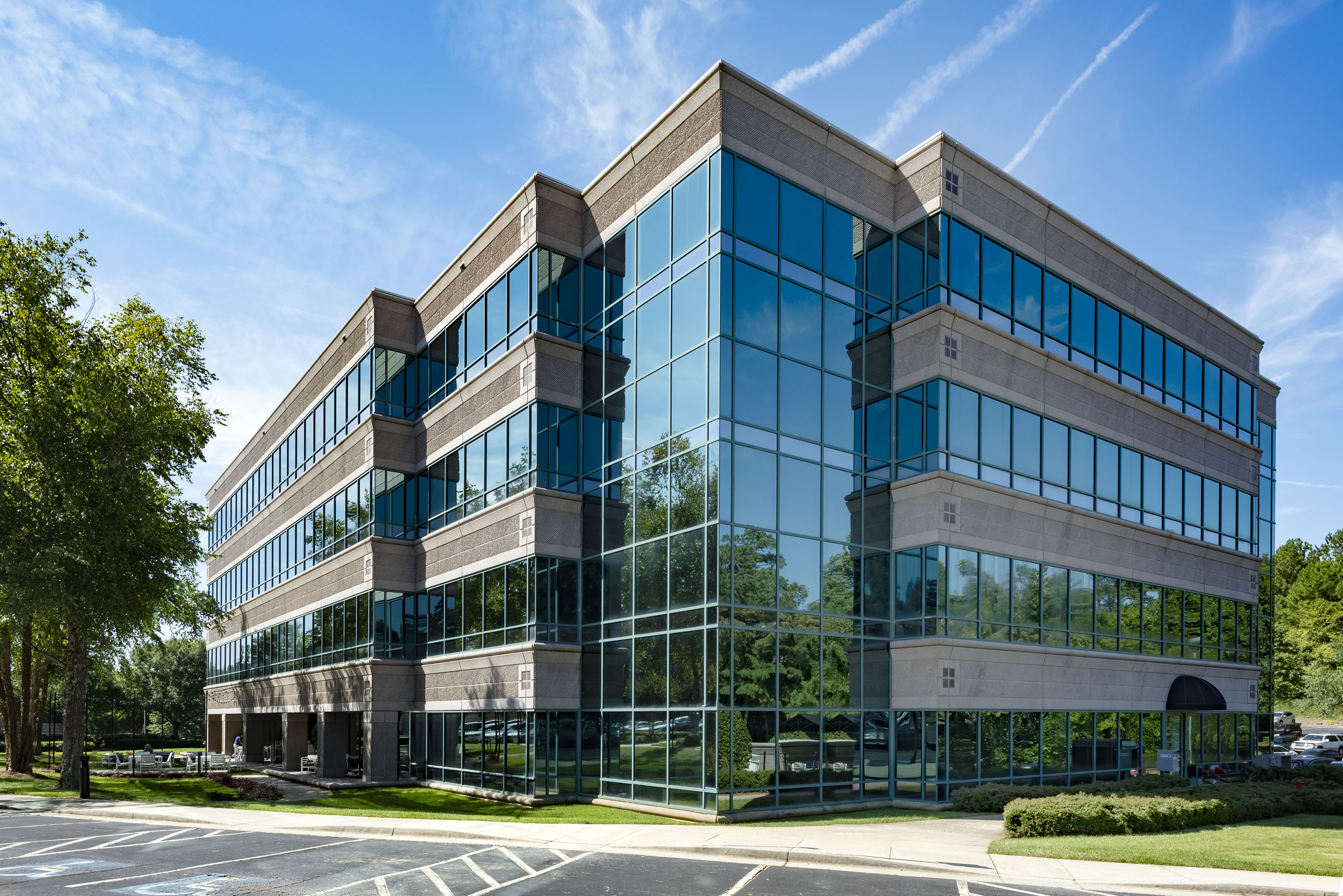 "2 Sun Court offers exceptional experience at a great value for its tenants, especially in light of recent renovations that transformed common areas into energizing places where tenants can connect and recharge," said Lincoln's Davis. "The ownership group is committed to providing tenants with best-in-class amenities and a superior experience, which encourages many businesses to stay and grow at the building."
2 Sun Court is strategically located in the heart of the coveted Peachtree Corners office sub-market. With a number of nearby retail amenities and direct access to major transportation arteries, the building maintains superior accessibility and visibility. Its central location allows companies to access multiple talent pools in order to attract and retain employees from all areas of the metro. The building includes a 4-story tower, abundant parking with a 6.2/1,000 SF parking ratio and newly-developed amenities always available to building tenants free of charge.
Redline Property Partners recently renovated the common areas, elevators and restrooms throughout the building, redesigned and upgraded the entrances and lobbies and replaced many of the original base building systems.  Redline also created an outdoor tenant lounge and public meeting spaces, installed building-wide Wi-Fi and have set up on-site food delivery programs.
"We tailored the building renovation to meet the needs of today's tenants in our quest to deliver a superior property that will provide tenants with an exceptional experience at great value," said Andrew Webb, principal of Redline.  "We're honored to have retained our highly valued tenant, Presdio and are thrilled to see the markets positive reaction to the building improvements."