The U.S. economy added 201,000 jobs in August, the Labor Department reports, continuing its nearly eight-year streak of monthly gains. The unemployment rate remained unchanged at a very low 3.9 percent. The Bureau of Labor Statistics' data on unemployment and non-farm jobs indicate continued improvement in key markets throughout the Southeast – a sign that these positive trends should continue in the fourth quarter.
Unemployment remains low in Florida and Georgia. Florida's unemployment rate held steady in August, remaining at 3.7 percent. Georgia's unemployment rate declined from 3.9 percent in July to 3.8 in August, down 0.7 percent from 4.5 percent a year earlier.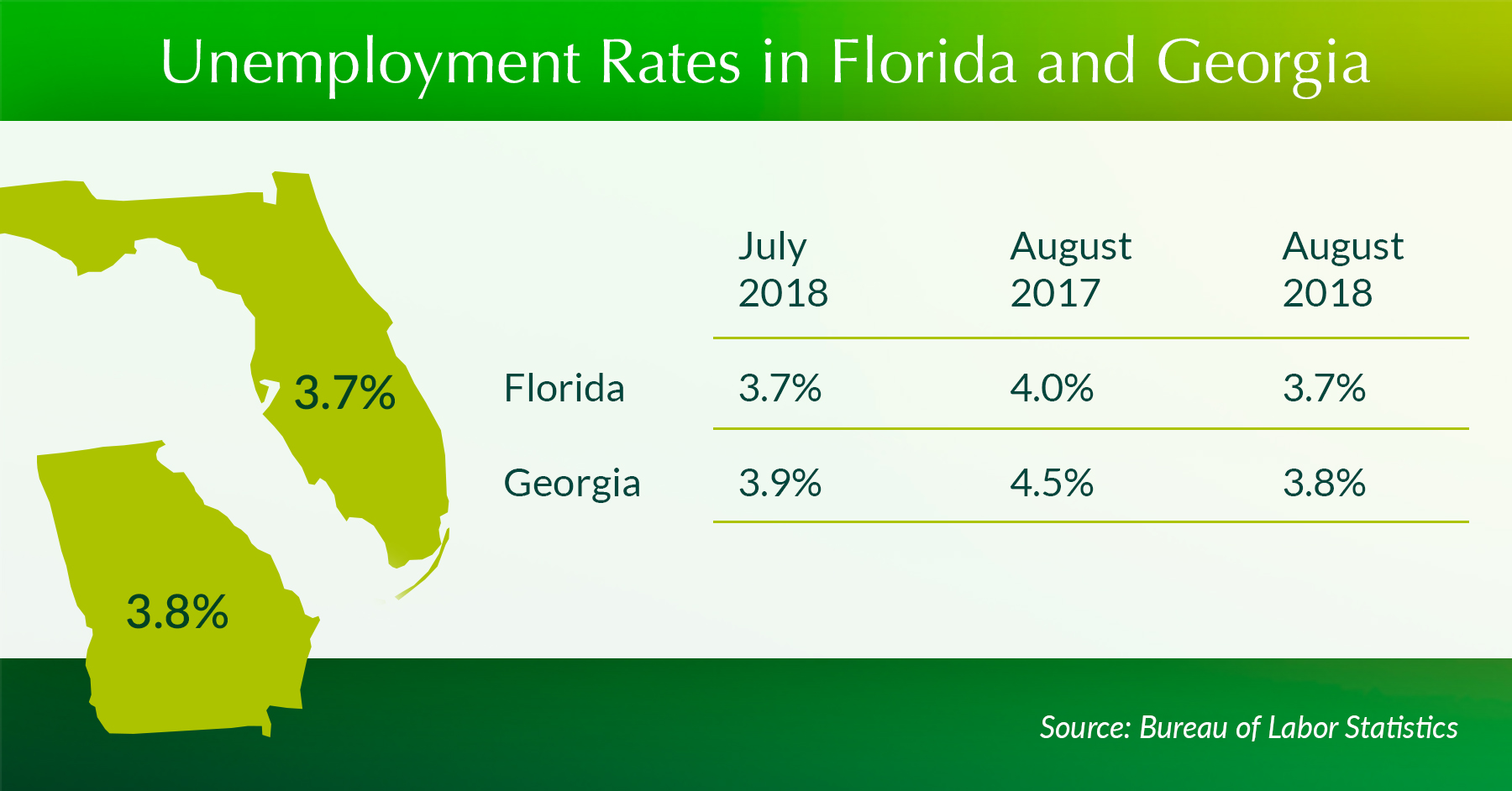 Non-farm jobs are also continuing to rise. In Atlanta, employees on non-farm payrolls grew by 2.0 percent from August 2017 to August 2018, while Miami and Orlando experienced 1.5 percent and 4.1 percent growth, respectively.
However, there is little evidence of notable surges in hiring activity. Overall employer confidence is little changed from prior quarters and most employers remain resilient, appearing content to engage in modest levels of hiring activity against a backdrop of challenges associated with a realignment of global trading partners and ongoing tariff negotiations.
ManpowerGroup's recent survey indicated 22 percent of companies in the U.S., as well as 23 percent of companies in the South, intend to increase staff levels in the fourth quarter. In the South, stronger hiring intentions were reported in the transportation and utilities sector, and employees in the information sector report a moderate improvement in hiring prospects.